Freedom of conscience in health care
The Protection of Conscience Project supports health care workers who want to provide the best care for their patients without violating their own personal and professsional integrity. It is a non-denominational, non-profit initiative supported by an Advisory Board and team
Welcome to our website.
Use the Project website and blog to research issues and find resources to support freedom of conscience in health care.
News & Blog
Freedom of conscience continues to generate discussion in abortion debate
TranslatorProvisions in a bill to legalize abortion that threaten draconian fines to force objecting physicians and counsellors to facilitate the procedure are getting special attention in the Tasmanian Legislative Council.  Some members of the Council may be willing to support the bill if … Continue reading →
Some Tasmanian legislators concerned about freedom of conscience
TranslatorA bill to legalize abortion is before the Tasmanian Legislative Council.  It proposes severe penalties on physicians and counsellors who are unwilling to facilitate the procedure by referral.  The Tasmanian chapter of the Australian Medical Association is opposed to the … Continue reading →
Impartiality, complicity and perversity
Translator Sean Murphy* Benjamin Veness weighs in on behalf of the Australian Medical Students' Association (AMSA) to demand that physicians who believe abortion is wrong should be forced to direct patients to a colleague willing to provide it ("Abortion need not … Continue reading →
For Students
. . . His face was flaming red, the veins in his neck bulged out from the starched collar of his shirt. He tore into me for my insolence . . . Who did I think I was, he told me? . . . I snapped to attention at his parting words: "I could fail you for this!" Med School 101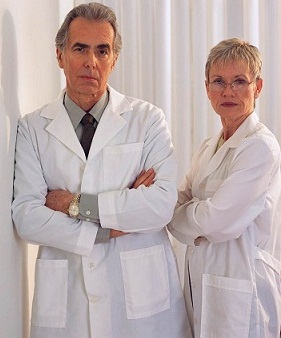 Conscience issues in medical and nursing school.
Topics include:
• identifying objectionable procedures
• articulating the basis for your objections
• establishing the extent of your objections
• knowing the science
• distinguishing between philosophy and science
• university and professional policies
• human rights and freedom of information
• practical pointers
Access For Students here.