Freedom of conscience in health care
The Protection of Conscience Project supports health care workers who want to provide the best care for their patients without violating their own personal and professional integrity. It is a non-denominational, non-profit initiative supported by an Advisory Board and team
Welcome to our website.
Use the Project website and blog to research issues and find resources to support freedom of conscience in health care.
News & Blog
Project comment on Quebec euthanasia statistics
News Release For immediate release Protection of Conscience Project LifeSite News has published an article concerning Quebec euthanasia statistics collated by the Project. During the interview that led to the publication of the article, the Project Administrator expressed concern that a significant … Continue reading →
Physicians defend freedom of conscience against coercion by medical regulators
Christian Medical and Dental Society
Quebec euthanasia rate almost doubled in last half of 2016
Quebec euthanasia rate after one year passes Belgian rate at five year mark Sean Murphy* Since 10 December, 2015, euthanasia has provided by physicians in Quebec under the terms of An Act Respecting End of Life Care (ARELC).  Health and social services … Continue reading →
For Students
. . . His face was flaming red, the veins in his neck bulged out from the starched collar of his shirt. He tore into me for my insolence . . . Who did I think I was, he told me? . . . I snapped to attention at his parting words: "I could fail you for this!" Med School 101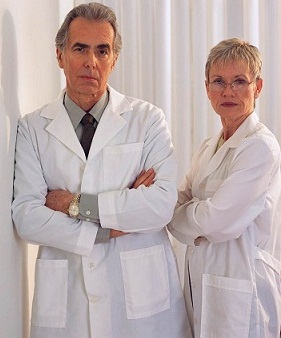 Conscience issues in medical and nursing school.
Topics include:
• identifying objectionable procedures
• articulating the basis for your objections
• establishing the extent of your objections
• knowing the science
• distinguishing between philosophy and science
• university and professional policies
• human rights and freedom of information
• practical pointers
Access For Students here.