Freedom of conscience in health care
The Protection of Conscience Project supports health care workers who want to provide the best care for their patients without violating their own personal and professional integrity. It is a non-denominational, non-profit initiative supported by an Advisory Board and team
Welcome to our website.
Use the Project website and blog to research issues and find resources to support freedom of conscience in health care.
News & Blog
At least six Manitoba hospitals refuse to provide euthanasia, assisted suicide
Faith-based hospitals reject euthanasia Winnipeg Free Press Kristin Annable At least six faith-based health-care facilities in Manitoba — including two Winnipeg hospitals — will not be providing medically assisted deaths to their patients or long-term care residences. Officials from St. … Continue reading →
Fostering Nurses' Moral Agency and Moral Identity: The Importance of Moral Community
Abstract: It may be the case that the most challenging moral problem of the twenty-first century will be the relationship between the individual moral agent and the practices and institutions in which the moral agent is embedded. In this paper, … Continue reading →
Conscience and Conscientious Objection in Health Care
An ARC Discovery Project, running from 2015 to 2017 Summary of project Conscientious objection is a central topic in bioethics and is becoming more ever important. This is hardly surprising if we consider the liberal trend in developments of policies … Continue reading →
For Students
. . . His face was flaming red, the veins in his neck bulged out from the starched collar of his shirt. He tore into me for my insolence . . . Who did I think I was, he told me? . . . I snapped to attention at his parting words: "I could fail you for this!" Med School 101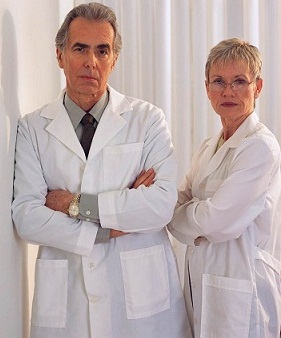 Conscience issues in medical and nursing school.
Topics include:
• identifying objectionable procedures
• articulating the basis for your objections
• establishing the extent of your objections
• knowing the science
• distinguishing between philosophy and science
• university and professional policies
• human rights and freedom of information
• practical pointers
Access For Students here.